The summer transfer market is in full swing, with some of the biggest or most promising players in football being signed by Europe's top teams. Jules Kounde is one of those rising stars who has caught the attention of some of the game's biggest clubs and may be on his way out of Seville.
Chelsea recently started talks with the Spanish club about signing the 22-year-old French center-back, whom they have identified as their primary defensive target this summer. Considered one of the best defenders in La Liga, Kounde became known for his outstanding performances for Sevilla last season, which earned him a place in Didier Deschamps' French squad for Euro 2020.
Jules Koundé has made a personal agreement with Chelsea. Signing the contract by 2026 won't be a problem – Koundé is ready to accept. 🔵 #CFC

Chelsea and Seville are in advanced talks to reach an agreement on the payment / deal structure, as exclusively announced https://t.co/YADwyHETlZ

– Fabrizio Romano (@FabrizioRomano) July 27, 2021
Four months until the European summit. What does Thomas Tuchel do with a full season? Chelsea may be short of a stone or two or more to challenge a team like Manchester City over 38 games. However, the inclusion of the talented center-back would undoubtedly improve their chances of impressing next season as well.
With Jules Kounde at the center of the transfer window right now, here are 10 facts you may not know about the Frenchman.
1. Nickname "CAFU"
While he spent most of his young career as a central defender, Jules Kounde also served as a right-back several times.
While the Frenchman has excelled as a central defender and is one of the best young players in his position, he also excelled as a right-back and was nicknamed "Cafu" by his teammates, after the legendary Brazilian right-back.
And given its speed, agility, dribbling and its excellent distribution, this moniker is quite justified, which are quite comparable to Cafu's style of play. "During training he takes the ball aside, runs out and we scream: 'There goes Cafu!'" Said his center-back comrade Diego Carlos.
2. HAD ANGER PROBLEMS
One of the saddest facts about Jules Kounde growing up was that he had anger problems as a kid and was never good at coping with defeat. When he was eight he played low-level soccer for a mediocre team that was routinely beaten.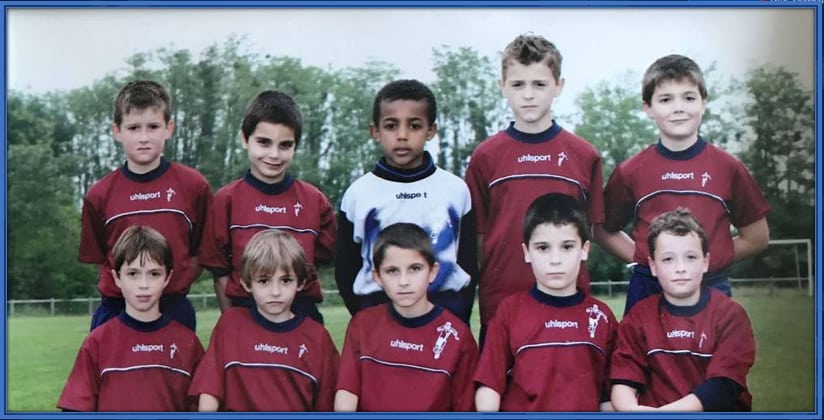 Due to his frustration after the defeat, Jules often took his anger out on his mother. He describes these times as "terrible" and admits that he was not a good son to his mother. When Jules was angry, he was difficult for his mother to communicate with, and both of them bore the brunt of the situation.
He had to change teams because he couldn't handle the constant losses, and in the end he also went to a psychiatrist to treat his anger problems, which luckily are no longer a problem.
3. DIDN'T GROW UP A FATHER
Although Kounde's mother and family will be proud of the man he has become, the Frenchman grew up without a father to look up to. His mother and father separated and ended their marriage shortly after he was born.
Jules and his mother then left Paris and moved to Landiras, a remote village in southern France.
Until he was 16, he knew nothing about his father or his Beninese roots. According to Jules, his father reached out to and spoke to him at that time. He tells Jules that he is of Benin descent and that if he so chooses, he can run for Benin nationally. However, he had already decided to play for France.
4. OVERCOMING INTROVERTION
Of course, the lack of a loving father undoubtedly had an impact on Jules Kounde's upbringing. He was an introvert, a calm and reserved child who didn't say much.
Jules seemed to have some outstanding footballing qualities, but talent alone is not enough to make a top player. When he joined the Bordeaux U-13 squad, his introverted personality didn't help and the coaches demanded that he interact and chat with his teammates more often.
As a result, the coaching staff agreed to put Jules in the armband in order to develop him into a full-fledged soccer player, able to communicate with his teammates and even lead them. As he admits today, it was a great relief for him that gave him the confidence to communicate more and improve his social skills.
5. WISHES TO BRING A CHANGE
A quick look at Kounde's social media handles, especially Twitter, shows that the Frenchman understands that life is way more than sports.
Kounde decides to use his position to try to promote differences in the system by addressing various cultural, political, economic and environmental concerns.
He is inspired by Martin Luther King Jr., Nelson Mandela and LeBron James, among many other athletes who use their social media platforms for similar purposes.
6. ONE OF THE BEST AERIAL DUELS RECORD IN LA LIGA
Despite his small stature of 5'10, Kounde had one of the best aerial duel stats in La Liga last season, even better than Sergio Ramos. According to the central defender, this is due to the constant underestimation of his opponents.
Jules Kounde won the fourth most aerial duels among all La Liga defenders (102) last season.

He is 5'10 ". pic.twitter.com/ort5goYDid

– Matchday365 (@ Matchday365) July 28, 2021
"I win more air duels than Sergio Ramos because the opponents are afraid of playing for Ramos for a long time," said Koundé. "You have to think, 'It's Jules Kounde, he's not tall, we're going to get him in the air.'"
"I am attacked frequently and I am aware of it. And this is pointed out to me occasionally. I get told that again and again after the games. If I go back and look through my games, I see that I have a lot more air duels than the others. They tell themselves that it will be easier against Kounde, which is what drives me. "
7. STARTED AS GOALKEEPER
Jules Kounde's journey to fame began at the age of five when he started playing soccer in his village.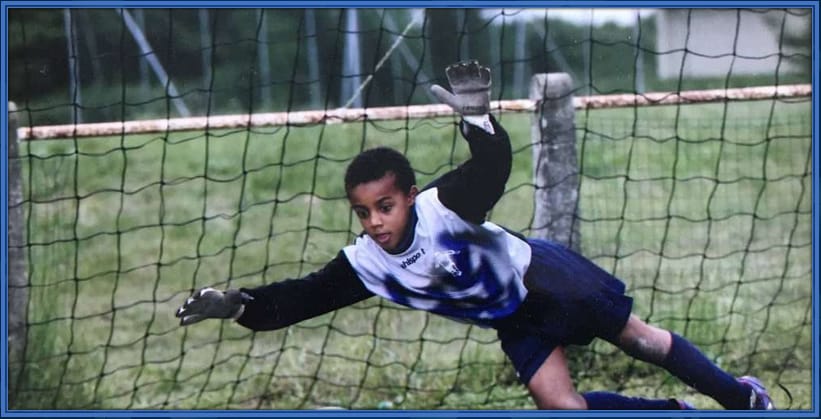 He started his amateur career with Fraternelle de Landiras. He struggled to identify his position when performing for them and initially experimented with many positions before settling down as a goalkeeper.
However, as he got older, he gradually realized that his skills are ideally suited for a defensive role. So he discovered his strongest position at the age of 11 and expanded it further.
8. A MOTHER TIGER
Being a single parent means double the effort, double stress and double tears, but also double hugs, double love and double pride. Kounde stated in a recent interview that his mother played an important role in his football career and that it would have been virtually impossible for him to become the footballer he is today without her help.
His mother's only request was that he shouldn't play professional football at the expense of dropping out of school. She forced Kounde to continue his education until he received his bachelor's degree. After that, he dropped out of his studies and concentrated only on his football career.
9. A DREAM NOT TO DIE
Jules Kounde sees life in a unique way, wants to immerse himself in it and live it to the extreme.
In an interview, Jules stated that it would be a dream not to die and to live forever. He believes that one day a genius will invent a serum or potion that would allow everyone to live forever.
10. ASSET AND LIFESTYLE
Jules Kounde's net worth is estimated at 1.3 million euros. Of course, with his transfer rumors to England and his outstanding football talents, he has tremendous leeway to improve both his income and wealth in the years to come. One of the most amusing things about Jules Kounde's income is that his mother still can't believe how much money his young son is making.
Jules Kounde playfully warns his followers not to mock him for driving a Citroen hatchback in the picture below.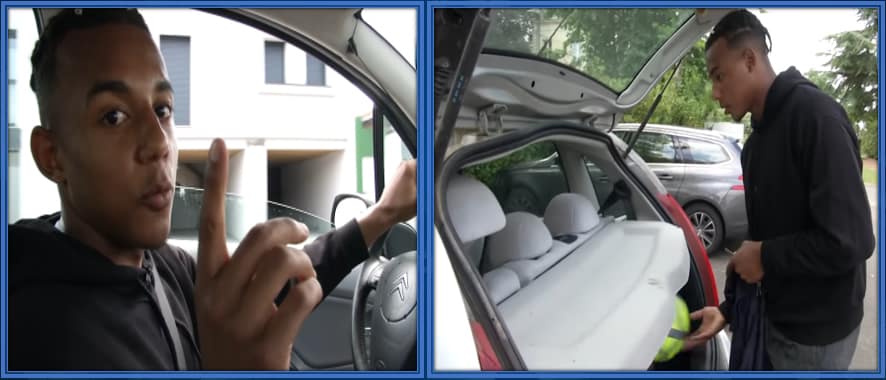 His lifestyle seems to be comparable to that of N'Golo Kante, who appreciates everything about a low-cost vehicle.